Autonomous driving:
Shaping the future starts here and now
In order to be prepared for the individual public transport of the future with the ioki platform, we are already doing pioneering work in the field of autonomous driving.
Autonomous driving – everyone's talking about it, but what will it actually mean for the future of mobility, and for tomorrow's public transport networks? The number of self-driving cars on our streets is set to increase substantially in the near future, but autonomous driving of itself will not reduce traffic levels in the long term. This will instead require an intelligent interlocking system with ridepooling. 
DRT + autonomous driving = more mobility, less traffic 
ioki's on-demand operating system not only offers smart solutions for driver-based mobility modules, but we have also made sure that it is ready for tomorrow's driverless services. Our intelligent platform is capable of communicating with automated shuttles, creating a demand-responsive transport (DRT) solution while at the same time providing efficient fleet management and a means of maximising vehicle utilisation.

Always looking ahead 
As a pioneer, we have already implemented autonomous driving projects into public transport, and we are helping transport providers by giving them a systematic way to prepare for fully automatic services. This sees us combine digital solutions with existing systems, create innovations based on tradition, and design changes by drawing on experience. 
Driverless public transport: our milestone achievements
Certification from technical inspection association TÜV SÜD as a neutral inspection service provider
Testing a range of fully automated vehicle types from different manufacturers
Developing innovative authorisation types for autonomous on-demand services 
Approval of driverless vehicle concepts
Testing at (private) test sites and as part of public transport operations
Fully automated driving in rural regions and on major public roads in cities
Interlocking autonomous driving with demand-responsive transport
Launching Germany's first self-driving public bus service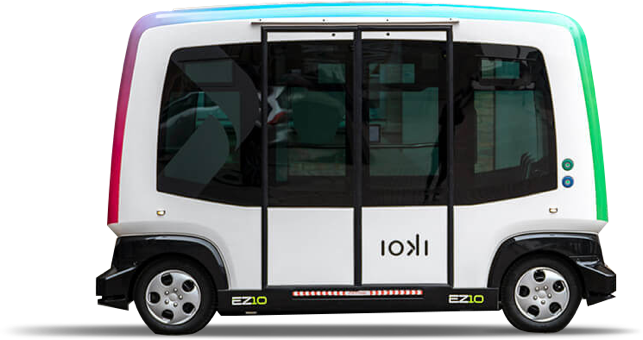 ioki takes a holistic approach to autonomous driving and offers its business partners support for every stage of the entire value chain. When working with us, you can alert your end customers to the advantages of autonomous technology, perform data-driven analyses of the region where your forward-looking project will be based, and integrate your autonomous on-demand offering with the larger public transport network. This way, we bring innovation and existing structures together and make your transition towards driverless transport easier.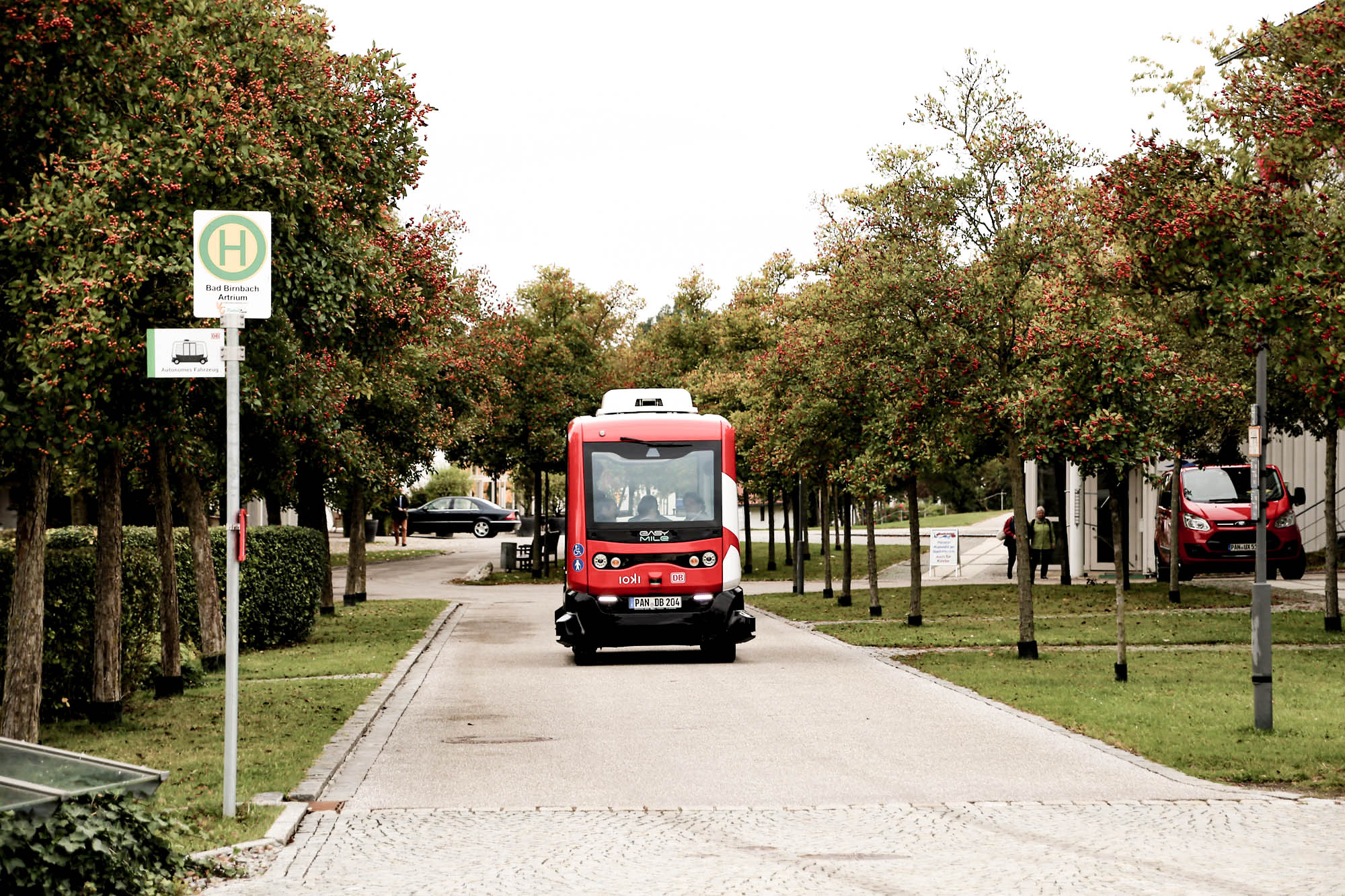 Bad Birnbach
ioki launched Germany's first self-driving autonomous transport service in the town of Bad Birnbach in southeast Bavaria. The fully automated electric buses connect the railways station with the town centre, located some 2 km away. This is an excellent example of a last mile service that lets travellers (in this case, guests at the town's spa) complete the last leg of their journey after taking a train most of the way. 
Details
District of Rottal-Inn, EasyMile, TÜV SÜD, Bad Birnbach municipality
Total number of passengers
Average number of passengers per day
Number of autonomous kilometres driven
Berlin
ioki is part of a research project called "See-Meile" that is currently underway in Berlin. We are handling a study into users' acceptance of autonomous shuttles being used as part of public transport services in the city. The test run entails operating a fully-automated minibus for the first time on the public roads of a major German city, and the goal is to find out what people think of autonomous driving when it is included in the transport system.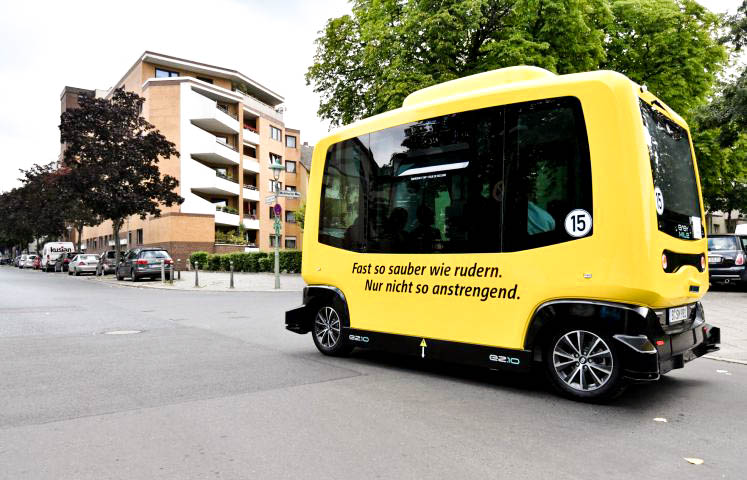 Details
Berlin's Department for Economics, Energy and Public Enterprises, Department for Environment, Transport and Climate Protection, EasyMile, Reinickendorf borough, Berlin Agency for Electromobility and Berliner Wasserbetriebe
Total number of passengers
Number of autonomous kilometres driven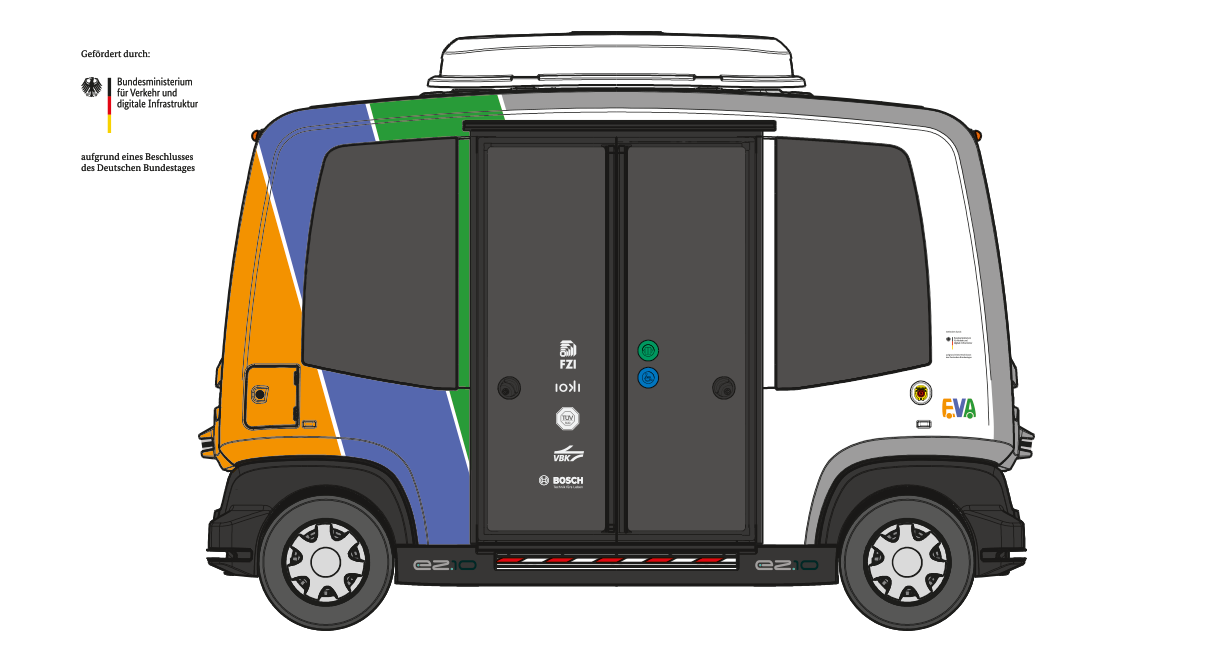 Karlsruhe
Funded by Germany's Ministry of Transport and Digital Infrastructure (BMVI), the "EVA-Shuttle" project saw ioki start operating an autonomous on-demand transport service, bookable by app, in two districts in the German city of Karlsruhe. Using a holistic mobility analysis, our transport experts had identified these particular areas as prime candidates for supplementary transport services. The self-driving shuttles now operate as a demand-oriented transfer service that brings users from their homes to S-Bahn stations.
Details
FZI Research Centre for Information Technology, Robert Bosch GmbH, Verkehrsbetriebe Karlsruhe GmbH, TÜV SÜD 
Our experts are 

happy to assist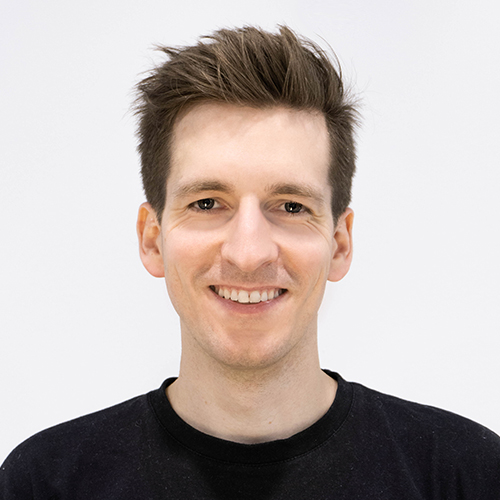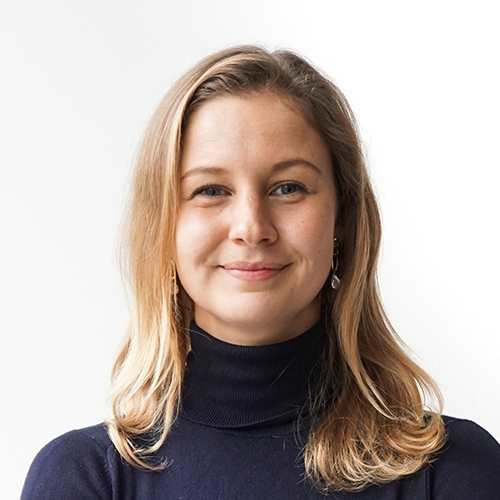 Jakob Kammerer, Head of Autonomous Mobility
»As an engineer with a strong passion for innovation, I have gained experience on both sides: hardware and software.«
As an interdisciplinary team, we always combine different perspectives and strengths and combine years of technical expertise with market know-how in our consulting services.