Mobility Analytics: 

From the big picture to fine details 
Traffic planners, engineers, mathematicians, IT experts and big data analysts: at ioki, our 15-person team combines transport system expertise with impressive technology skills. When performing a holistic mobility analysis, we deploy our portfolio of fact-based techniques, extensive experience of the mobility market, outstanding IT skills and repository of 70 million datasets. This work is handled by our professional team of analytics experts.
The result for you is an analysis that covers everything from the big picture to the finest details, thereby providing you with a solid understanding of your region's mobility network and its related issues. Our data-driven transport simulations are the tool you need to make economically and ecologically accurate estimates of your region's current conditions and future potential, putting you in a position to identify openings for new forms of mobility such as on-demand services.
Analysis of urban & regional infrastructure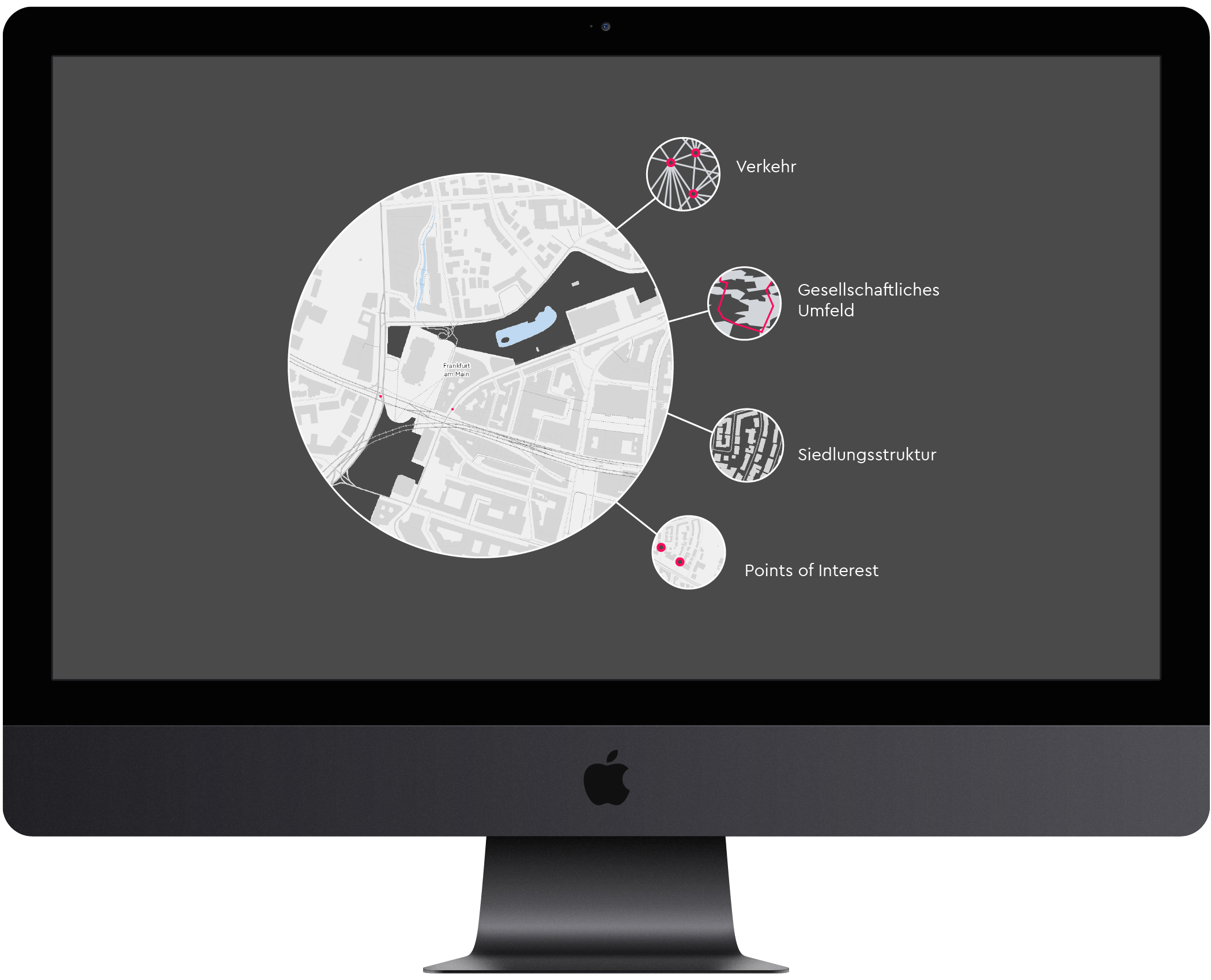 Your objective

:
You want to spot potential within your infrastructure as early as possible, optimise locations, mobility and logistics, and ensure your service can address forward-looking developments.
Our solution

:
We first perform a detailed infrastructure analysis and then identify specific recommendations for your system, such as carsharing, smart lockers and co-working options.
Data-driven analyses for a smart infrastructure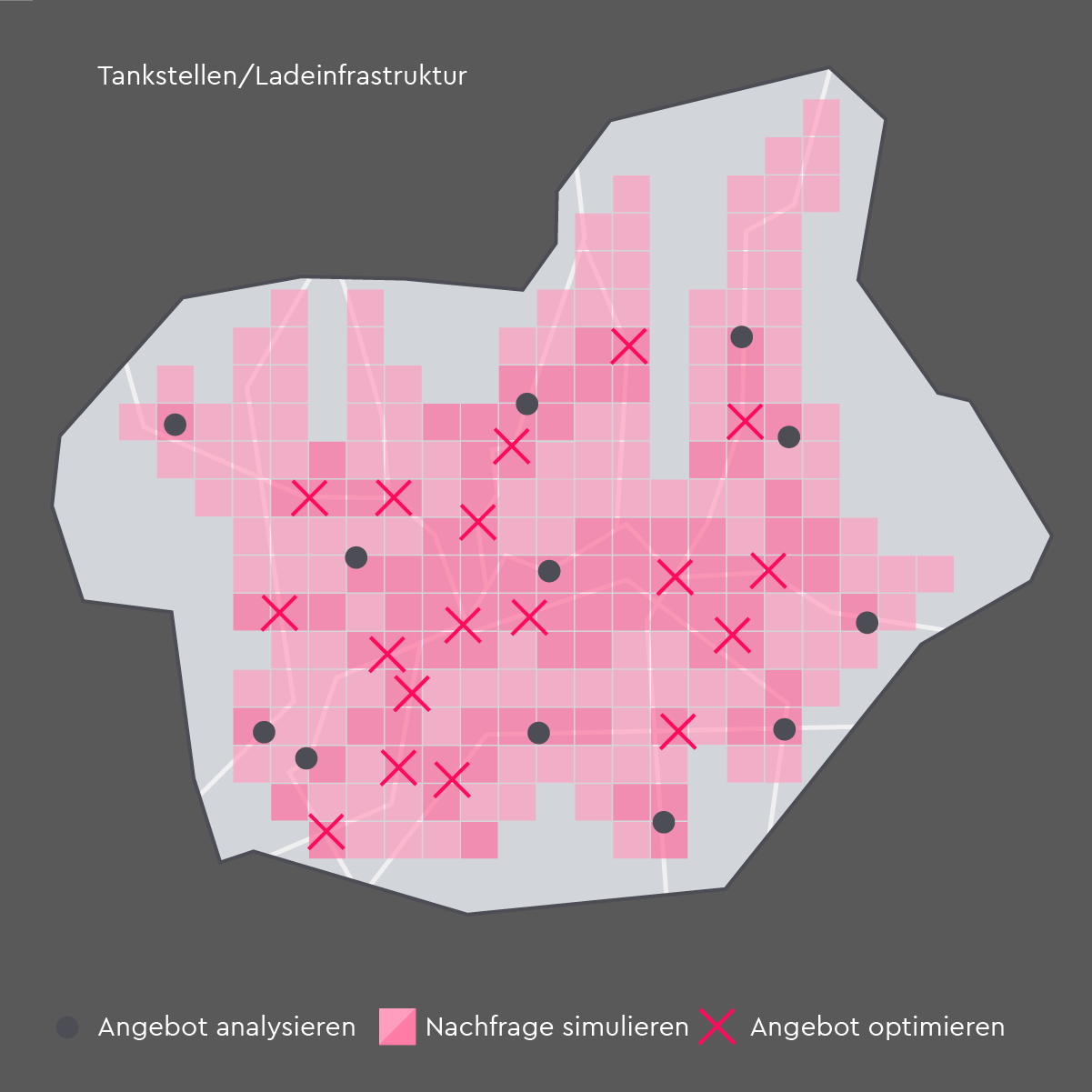 Intelligent and environmentally friendly features are ideal for making day-to-day life easier for the people living in a given area, be it rural or urban. Over the past few years, innovators across Germany have created countless smart infrastructure solutions that are now part and parcel of everyday life. Working for you, we study the applicability of smart mobility offerings such as on-demand services and other products to create a clever infrastructure that is perfect for your needs and your target region.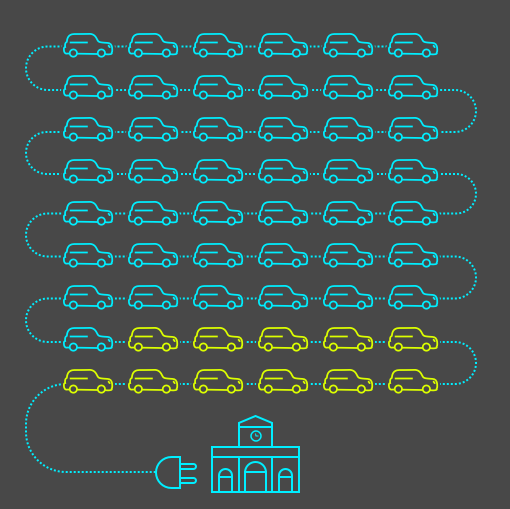 DB Station hired us to assess its existing network of charging points, and our detailed analysis enabled us to make significant suggestions. Now, some 1,000 stations have at least one charging point within a 300-metre radius. Over 5% of these are fast-charging facilities. Combined, they make it possible to charge approx. 3,500 electric cars simultaneously within the immediate vicinity of Germany's railway stations. 

"ioki provides us with fascinating insights into the mobility habits of our region's inhabitants. We work with the company on analysing different scenarios. This enables us to develop solutions to the transport-related challenges we have identified in the region."
Josef Himmelmann, Münsterland e.V.

Our experts are 

happy to assist
Michael Wurm, Head of Mobility Analytics
»Understanding every aspect of mobility is what motivates me, and fifteen years of experience in the fields of transport planning and data analysis provide me with the tools I need.«
As an interdisciplinary team, we always combine different perspectives and strengths and combine years of technical expertise with market know-how in our consulting services.