Mobility Analytics: 

From the big picture to fine details 
Traffic planners, engineers, mathematicians, IT experts and big data analysts: at ioki, our 15-person team combines transport system expertise with impressive technology skills. When performing a holistic mobility analysis, we deploy our portfolio of fact-based techniques, extensive experience of the mobility market, outstanding IT skills and repository of 70 million datasets. This work is handled by our professional team of analytics experts.
The result for you is an analysis that covers everything from the big picture to the finest details, thereby providing you with a solid understanding of your region's mobility network and its related issues. Our data-driven transport simulations are the tool you need to make economically and ecologically accurate estimates of your region's current conditions and future potential, putting you in a position to identify openings for new forms of mobility such as on-demand services.
Intelligent solutions for public transport systems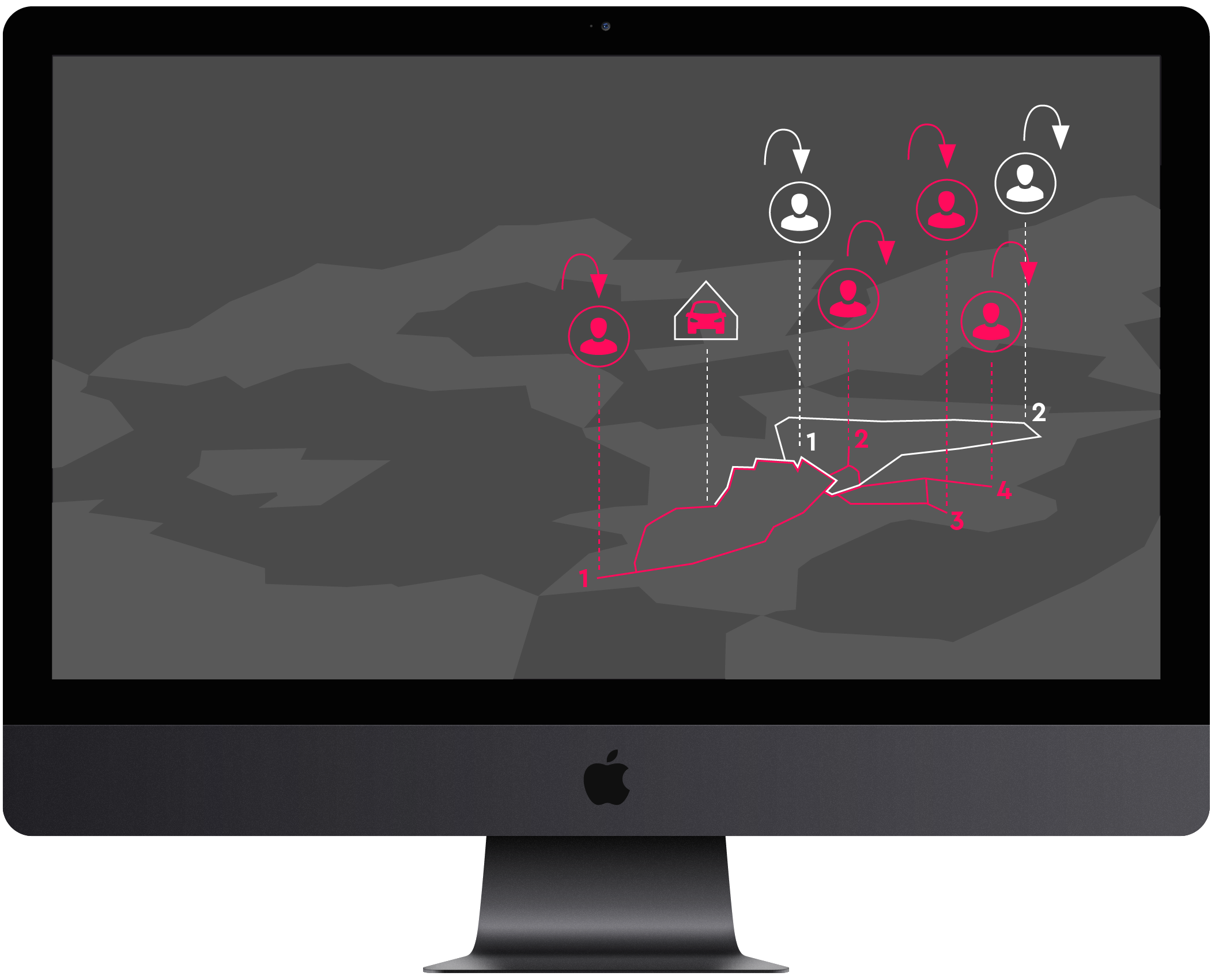 Your objective

:
You want to enhance your current system by adding new mobility options, or you are looking for add-on solutions to create a sustainable mobility concept for your region.
Our solution

:
Based on a holistic analysis, we will show you how much potential your transport system has in terms of business performance and environmental footprint, and we explain how you can expand your portfolio with new types of mobility.
Solutions to meet all needs: combined, integrated and new options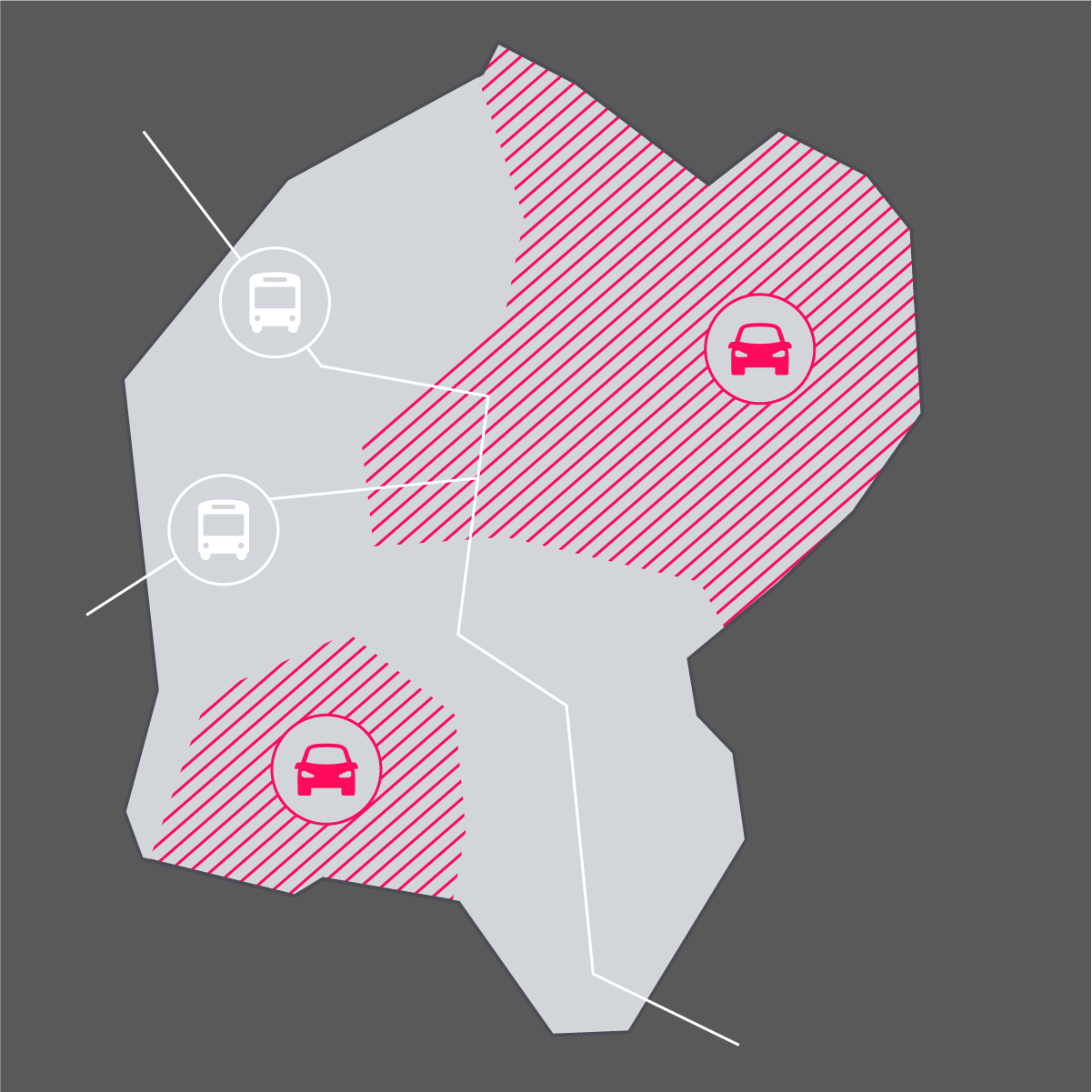 You might need a data-driven comparison between route- and area-based lines or maybe you want to gauge the economic and environmental impact of your system changeover – whatever your objectives are, our analyses and solutions factor in your requirements as an operator and the needs of your end customers.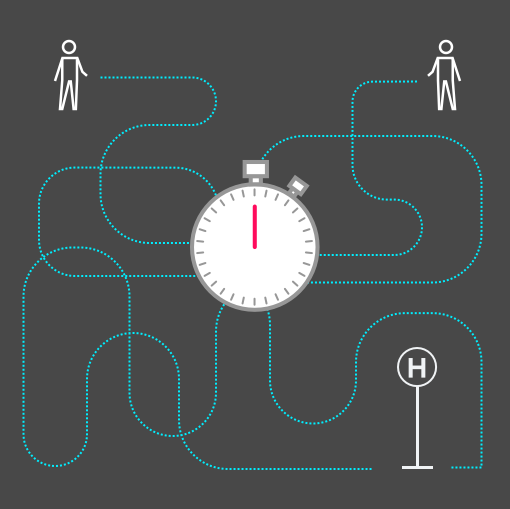 A small town in the north German state of Schleswig-Holstein has a good bus network with several lines, and the closely scheduled timetables are aligned to form a coordinated public transport system. The operator wanted to provide "cross-town" connections, reduce the need to change buses and extend operating times. We performed a detailed analysis and recommended adding a demand-driven service to cover a given area as a way to supplement the current system, which is completely based on conventional line services.

"ioki provides us with fascinating insights into the mobility habits of our region's inhabitants. We work with the company on analysing different scenarios. This enables us to develop solutions to the transport-related challenges we have identified in the region."
Josef Himmelmann, Münsterland e.V.

Our experts are 

happy to assist
Michael Wurm, Head of Mobility Analytics
»Understanding every aspect of mobility is what motivates me, and fifteen years of experience in the fields of transport planning and data analysis provide me with the tools I need.«
As an interdisciplinary team, we always combine different perspectives and strengths and combine years of technical expertise with market know-how in our consulting services.