On-demand platform:
How we create mobility that meets your requirements
Demand-responsive transport – available everywhere to everyone at any time. As the market leader for on-demand mobility in Germany, Austria and Switzerland, we would be honoured to be the technology partner that helps you digitalise your service offering. We can either supplement your existing system or work with you to create new solutions for your end customers. With ISO27001 certification and our platform's multi-client capacity, we provide maximum security for your customers' data.

Our platform: high performance from a single source
We take a holistic view of mobility and look at the issues from every angle. For this reason, our unique platform underpins everything we do. It is composed of three applications in one – the user-friendly passenger app for your end customers, the operations app for drivers, and your control centre in the form of an administration tool for managing your on-demand service in the background. In line with your requirements, we can also incorporate route- and area-based transport services, including ones that comply with sections 42 and 43 of Germany's public transport act ("Personenbeförderungsgesetz"). This process takes in cost efficiency and sustainability, and our intelligent trip-combining algorithm guarantees the optimum utilisation level for your vehicles.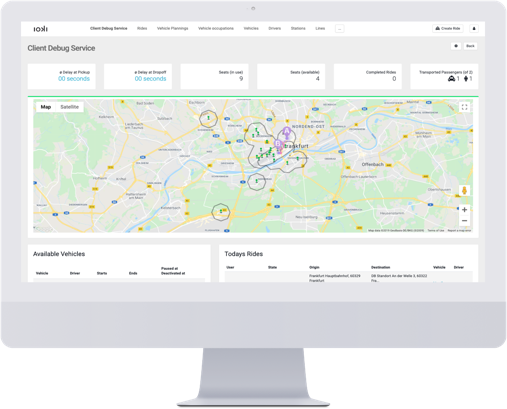 Administration tool
Using the administration tool, the Stellwerk, you have access to real-time information about your vehicles (driver-based and autonomous) while they are in operation. This tool serves as the nerve centre for your on-demand offering. Our system lets you create clear and detailed schedules for deploying your vehicles, and it also offers you a range of different settings.
Setting up and planning your complete transport servic

e
The Stellwerk is where you set up your transport offering with support from our experts. You define the catchment area, add information relating to your vehicle fleet, and set parameters such as stops, advance bookings and waiting times. You also have the option of combining your on-demand service with route-specific vehicles.
Live monitoring of operations
The app lets you survey your transport services in real time and see parameters such as vehicle utilisation and passenger waiting times. Using this information, you and our experts can work together to identify adjustments for optimising your offering.
Fleet management and customer communication
Whenever you need it, an overview of your vehicles and service-related queries is available in the digital nerve centre for your operations. You can use this to route vehicles to strategic waiting points, for example. The control centre also features options for handling phone bookings and other customer services such as refunds, payment tracking, discounts and user credit.
Our experts are happy to assist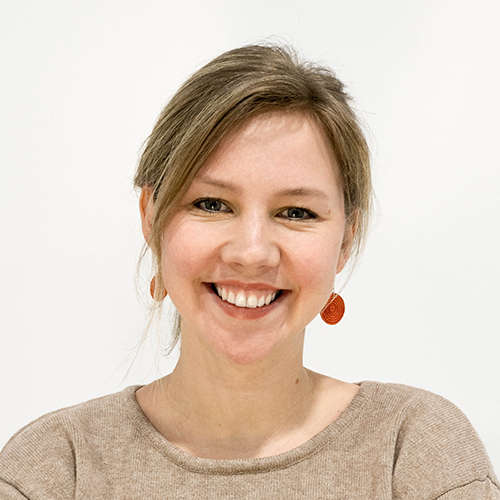 Christian Bäuerlein, Head of Backend Engineering
»Developing intelligent platforms for new mobility is my passion – and it has been for over ten years.«
As an interdisciplinary team, we always combine different perspectives and strengths and combine years of technical expertise with market know-how in our consulting services.