Always maintain an overview as an operator
As an operator, you can always maintain an overview with the key data from our reporting tool. With the control centre, you have a firm grip on all the adjusting screws of your traffic and can readjust them – if necessary – at any time, even at short notice.
Features for your optimal service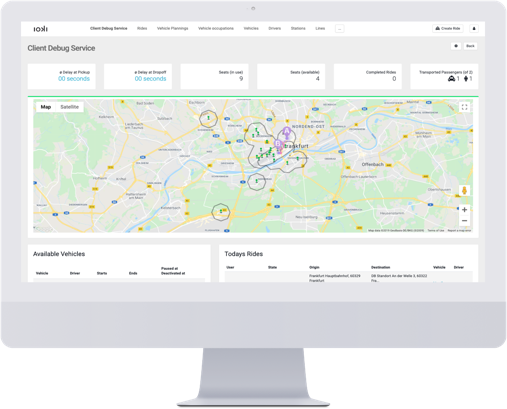 Establishment and planning of the complete traffic
In the control centre, you set up your transport together with our experts: you determine the service area, define parameters such as stops, advance bookings and waiting times for your service and determine the vehicle fleets – whether for area, scheduled or mixed transport.
Live observation of the operation
You get an overview of your traffic in real time, such as vehicle utilisation and waiting time for the customer. This allows you to adjust and optimise your offer at any time together with our experts.
Fleet management and customer communication
With the control centre, you can always have an eye on the vehicles, customers and service request's: This allows you to direct cars to strategic waiting points. The execution of telephone booking and customer support such as refunds, tracking of payments, discounts and credits are also bundled in the control centre.
Made by public transport for public transport
Our control centre offers features that are specially adapted to public transport and can be flexibly activated by you: from a parallel-driving ban and the display of alternative public transport offers in the app to the integration of public transport information starting from a shuttle stop.
Flexible booking options
To ensure that your service is as flexible as your customers' needs, you decide how far in advance rides can be booked, whether the booking is based on arrival or departure times or whether it is even a recurring series booking.
Your contact for the mobility of the future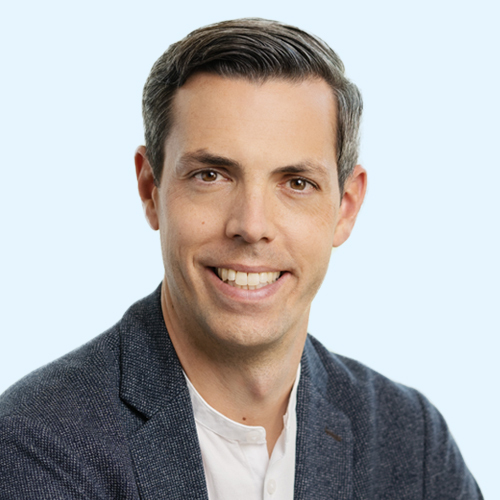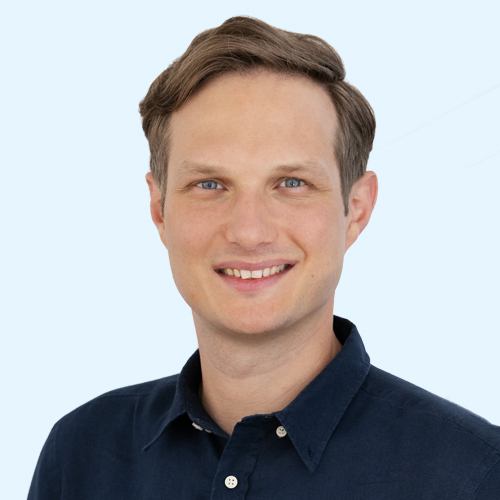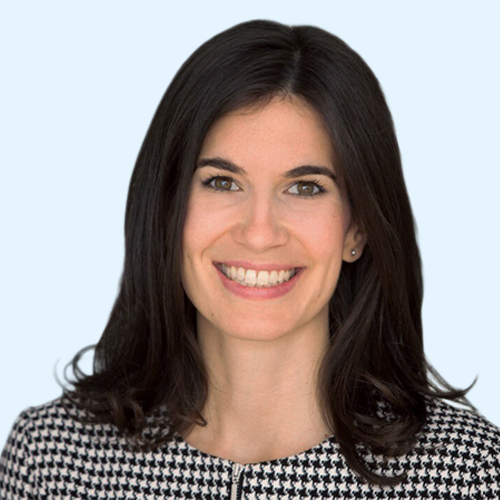 Christian Bäuerlein, Chief Technology Officer
»Developing intelligent platforms for new mobility is my passion – and it has been for over ten years.
«
As an interdisciplinary team, we always combine different perspectives and strengths and combine years of technical expertise with market know-how in our consulting services.