ioki is working today to shape our mobility of tomorrow. As a wholly-owned subsidiary of Deutsche Bahn, we combine digital mobility solutions with existing systems, create innovations based on tradition, and design changes by drawing on experience. We are the technology partner for developing demand-driven and innovative on-demand mobility services, and for creating solutions for transport service operators, local government and companies in urban and rural areas. Mobility-related data underpins everything we do. By bringing our expertise in transport planning and technological progress to bear on our projects, ioki identifies potential applications for demand-responsive transport mobility solutions that can be either driver-based or autonomous. Our goal is to connect people, improve their quality of life and give them back valuable time and freedom. We work towards delivering mobility everywhere for everyone and at any time. Mobility that is sustainable, accessible and based on what people actually need.  
Learn more about the world of ioki, our exciting projects and interesting developments. If you have any PR or interview-related questions, simply get in touch with us. We're always there for you.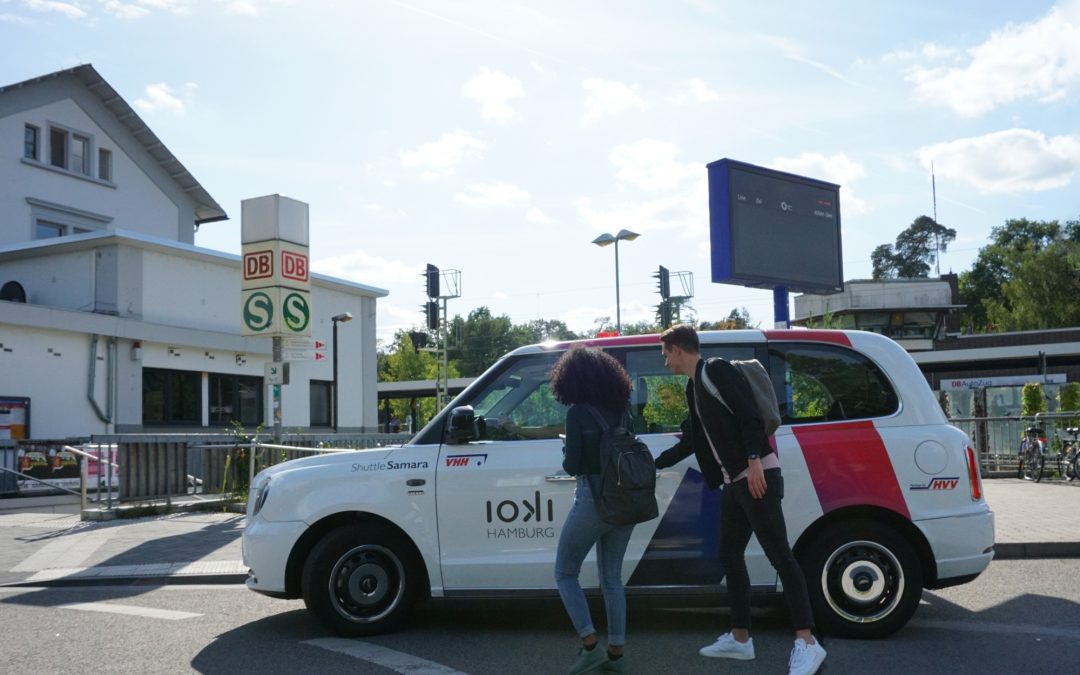 (Hamburg, January 29, 2020) A study by the Technical University of Hamburg shows an increase of attractiveness for public transport and potential for climate protection • 72 per cent of passengers are taken to a public transport stop • Every fourth passenger replaces car rides with shuttle
read more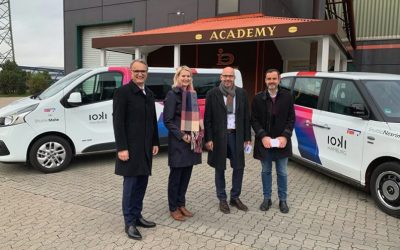 (Hamburg, November 11, 2019) The on-demand shuttle service ioki Hamburg has already established itself as a mobility module in the neighbourhoods of Osdorf and Lurup and is now also available in Billbrook. Commuters in particular will benefit from this service, which supplements existing bus routes and makes local public transport more attractive.
read more