ioki conçoit dès aujourd'hui la mobilité de demain : en tant que filiale à 100 % de la Deutsche Bahn, nous conjuguons des solutions numériques avec les solutions existantes, créons de l'innovation à partir de la tradition et développons le changement en nous appuyant sur l'expérience. Que ce soit pour les compagnies de transport, 
l
es communes ou 
l
es entreprises, à la campagne ou en ville – en tant que partenaire technologique, nous permettons une mobilité à la demande adaptée aux besoins et innovante. Les données de mobilité ouvrent la voie : chez ioki, nous conjuguons l'expertise en planification des transports avec un savoir-faire technologique et identifions ainsi les zones d'intervention potentielles pour des solutions de mobilité adaptées aux besoins – avec chauffeurs ou autonomes. L'objectif est de relier les êtres humains et de leur redonner un cadre de vie et une qualité de vie. La mobilité devient ainsi accessible à tous, à tout moment et partout – dans une démarche durable, accessible et axée sur les besoins.
Recevez des aperçus complémentaires de l'univers de ioki, découvrez des projets passionnants et des nouvelles intéressantes. N'hésitez pas à nous contacter pour des demandes de presse et d'interview.

(Hamburg, April 14, 2020) The on-demand service of ioki Hamburg, an offer by the Verkehrsbetriebe Hamburg-Holstein GmbH (VHH) and the Deutsche Bahn subsidiary ioki, now offers a free shuttle service for employees of medical practices and care facilities as well as for patients in the districts of Lurup and Osdorf.
lire plus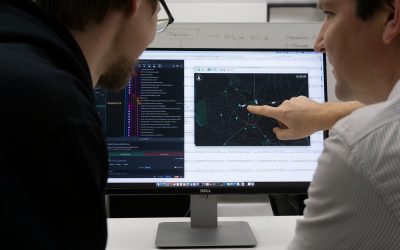 (Hamburg, March 11 2020) Hamburger Hochbahn AG and Deutsche Bahn subsidiary ioki present concept for climate-friendly mobility in Hamburg 2030 • Experts: Demand-responsive transport (DRT) offers significantly reduce the use of private cars
lire plus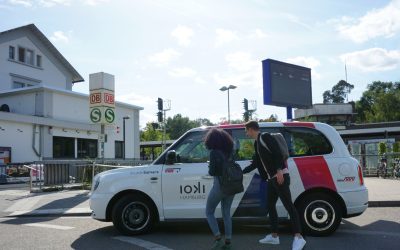 (Hamburg, January 29, 2020) A study by the Technical University of Hamburg shows an increase of attractiveness for public transport and potential for climate protection • 72 per cent of passengers are taken to a public transport stop • Every fourth passenger replaces car rides with shuttle
lire plus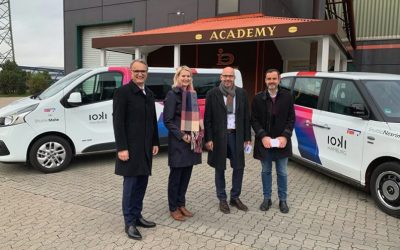 (Hamburg, November 11, 2019) The on-demand shuttle service ioki Hamburg has already established itself as a mobility module in the neighbourhoods of Osdorf and Lurup and is now also available in Billbrook. Commuters in particular will benefit from this service, which supplements existing bus routes and makes local public transport more attractive.
lire plus
Téléchargements
Galerie photos