¿Te limitas a la estación? Arrojamos luz y abordamos cuestiones en torno al diseño de las soluciones de movilidad contemporáneas: ¿cómo puede diseñarse la movilidad para satisfacer la demanda? ¿Qué influencia tienen las soluciones digitales en el desarrollo del transporte público actual? ¿Cuáles son las mentes brillantes de la industria que diseñan la movilidad y cómo lo hacen?  
Recogemos nuestras ideas y respuestas a estas preguntas en nuestro bloc de notas digital. Por ti, por nosotros, por más impulsos emocionantes, por un sistema de transporte público moderno, por soluciones de movilidad inteligentes y fuertemente interconectadas.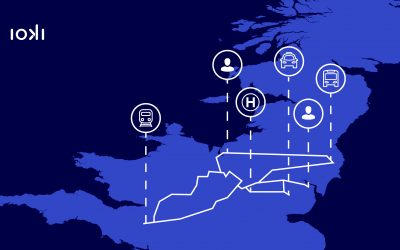 55 million German citizens living in suburban and rural areas do not have access to attractive public transport offerings. This was the result of our mobility analysis of public transport in Ger-many. But what about public transport in England, Wales and Scotland? Our transport planners investigated this question. Around 450,000 weekday trips from timetables of over 300,000 stops in England, Wales and Scotland were analysed. The result: in all three parts of the country (except London), less than 20 per cent of the population have access to attractive public transport.
leer más