Mobility Analytics: 

From the big picture to fine details 
Traffic planners, engineers, mathematicians, IT experts and big data analysts: at ioki, our 15-person team combines transport system expertise with impressive technology skills. When performing a holistic mobility analysis, we deploy our portfolio of fact-based techniques, extensive experience of the mobility market, outstanding IT skills and repository of 70 million datasets. This work is handled by our professional team of analytics experts – to realize mobility efficiently.
The result for you is an analysis that covers everything from the big picture to the finest details, thereby providing you with a solid understanding of your region's mobility network and its related issues. Our data-driven transport simulations are the tool you need to make economically and ecologically accurate estimates of your region's current conditions and future potential, putting you in a position to identify openings for new forms of mobility such as on-demand services.
Analysis of public transport systems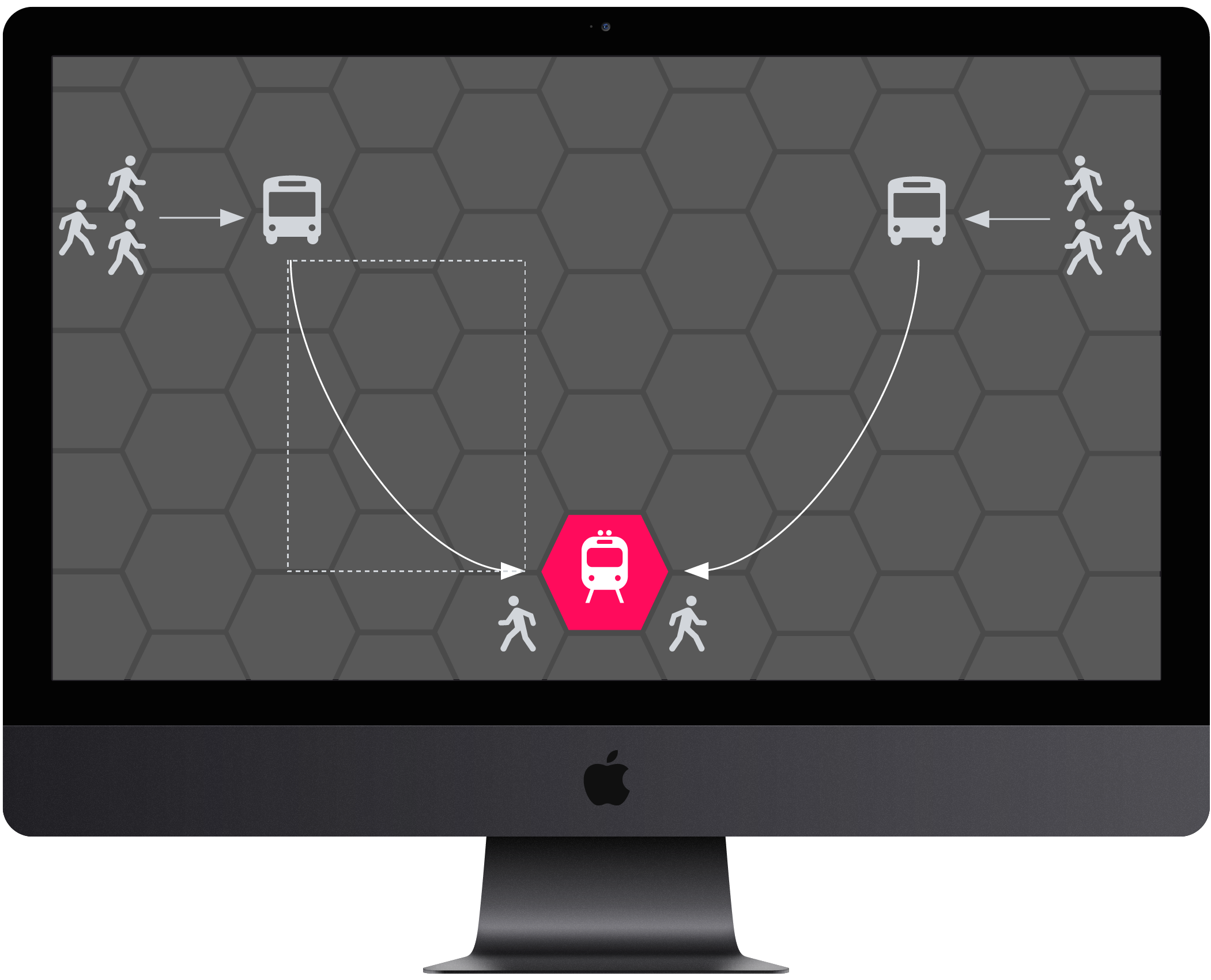 Your objective

:
You want to take your offering to the next level. To achieve this, you need detailed and data-driven information on the utilisation rates and economic performance of your current system. 
Our solution

:
We will provide you with a detailed picture of your region as it is today, revealing how you can cut costs and enlarge your target group.
Our mobility analysis:
an essential component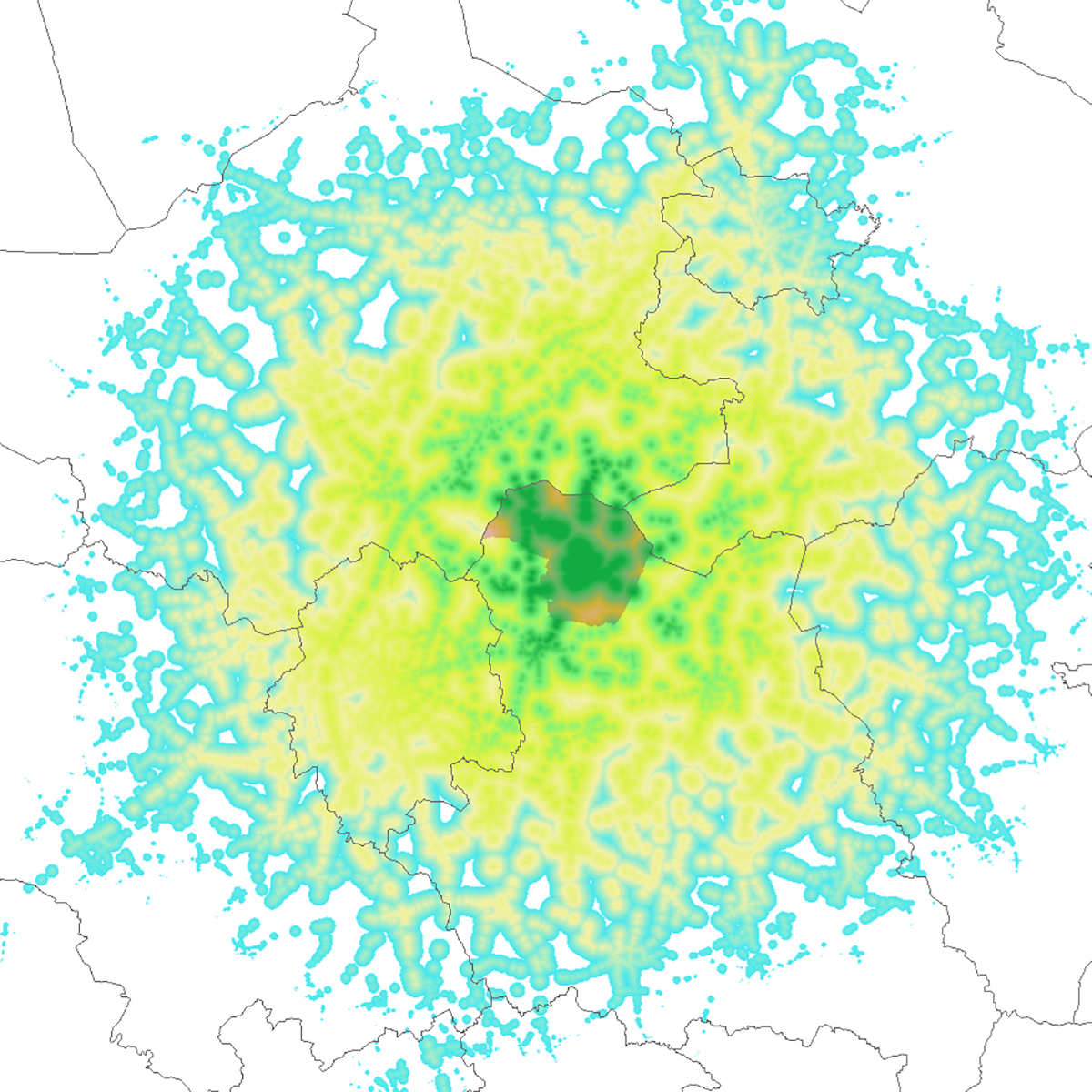 Every successful project to expand or adapt your mobility service needs to be based on a detailed evaluation of the situation on the ground. We produce a fine-grained analysis of your transport portfolio, incorporating extensive data about your region's structural features and variable factors such as passenger numbers and incident statistics.
On the basis of a holistic analysis, we can for example simulate options for a system changeover, thus enabling reliable theoretical statements for practical implementation.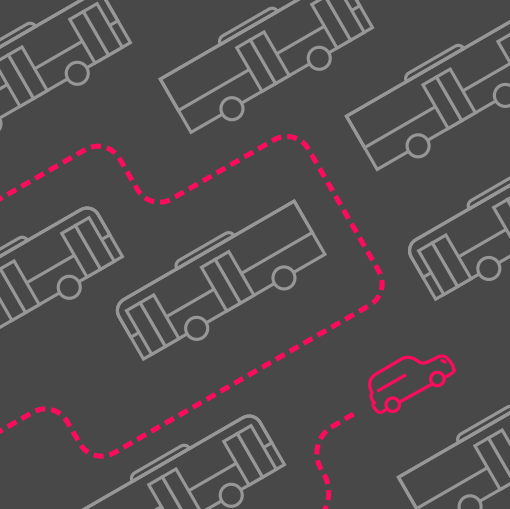 We performed a survey and analysis of current public transport services for a rural area in the German state of North Rhine-Westphalia. Our analysis looked at different things, such as the percentage of residents that could access a stop within a 10 minute walk, where service coverage was not available, and the times when average demand outstripped service availability.

"ioki provides us with fascinating insights into the mobility habits of our region's inhabitants. We work with the company on analysing different scenarios. This enables us to develop solutions to the transport-related challenges we have identified in the region."
Josef Himmelmann, Münsterland e.V.

Our experts are 

happy to assist
Michael Wurm, Head of Mobility Analytics
»Understanding every aspect of mobility is what motivates me, and fifteen years of experience in the fields of transport planning and data analysis provide me with the tools I need.«
As an interdisciplinary team, we always combine different perspectives and strengths and combine years of technical expertise with market know-how in our consulting services.