Working today on the mobility of tomorrow
Combining all of the strengths of the D
eutsche 
B
ahn
 Group with all of the possibilities that an agile start-up can create, ioki is unique. Our team of experts is made up of people from no less than 15 different nations who work together every day to create the future of mobility: smart concepts that third parties can use for providing mobility services and that give people everywhere access to flexible and inclusive transport.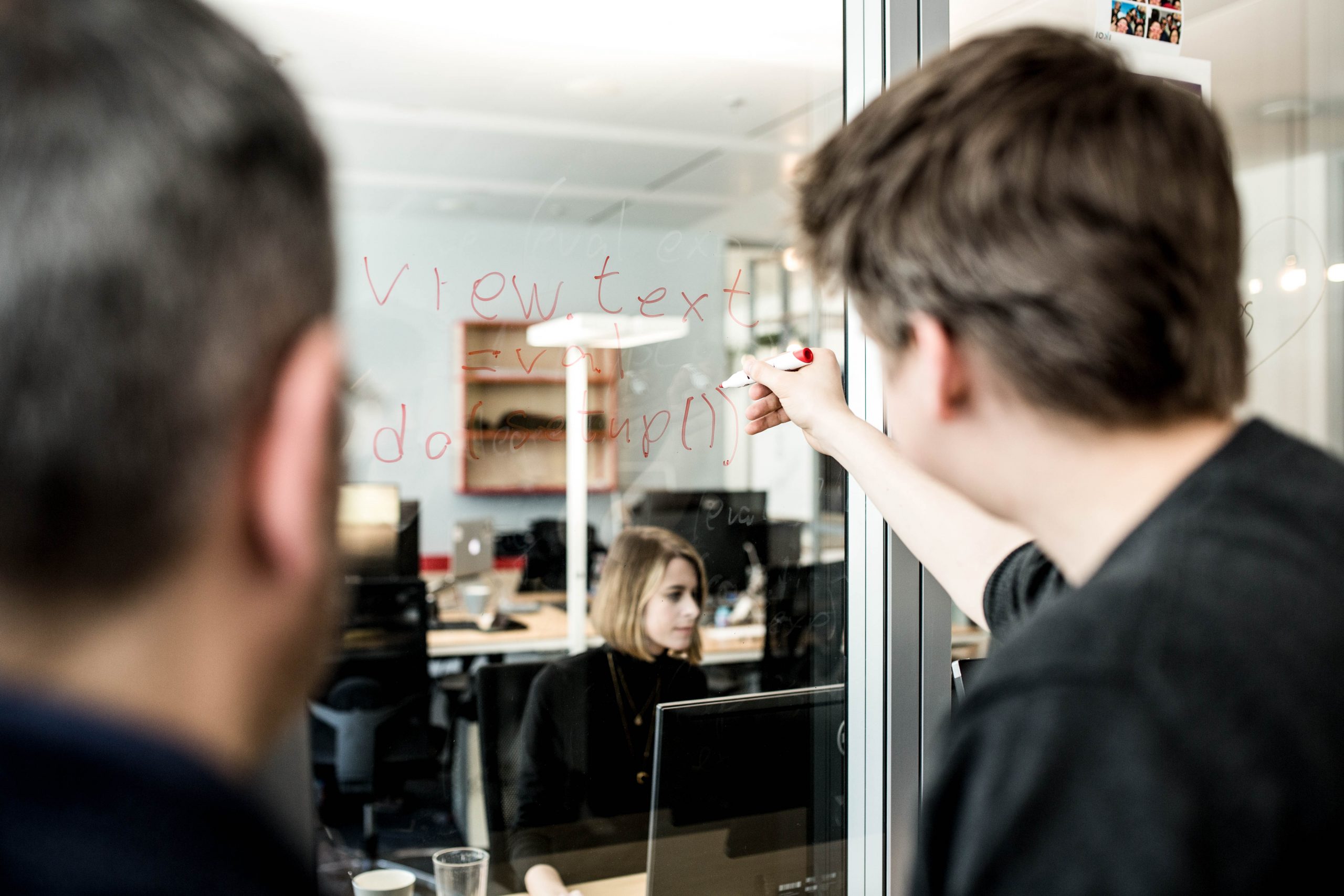 To us, agility is more than just a slogan. The world is moving faster all the time, to say nothing of the mobility sector. With our agile teams, we always have our finger on the pulse, and our work combines the strengths of our parent company, Deutsche Bahn, with the innovative capacities of a start-up. The cornerstones of our day-to-day workplace culture are candid and transparent communication, along with diversity and mutual appreciation.
You're a perfect fit!
You are open-minded and curious. You do not shy away from challenges but rather accept them with enthusiasm, and love to share your insights with the team. You have the necessary professional skills and do not hesitate to take responsibility. You inspire others with your enthusiasm for the mobility of tomorrow and you care about the environment. If that sounds like the perfect description of yourself and you identify with our values, then you will fit right in! Apply and become an iokian.
Are you interested in ioki as an employer, and have you seen a vacancy that you think is a perfect match for your skills profile? We'd like to tell you a bit about our hiring process so that you always have a clear picture of where you stand.
After we receive and file your application, we take a look at your details and get back to you within a week. If we are very impressed by your CV, we give you a call and arrange a phone or video interview with you.
If everything goes well during this first interview, we will invite you to another one. You will receive this invitation within a week. If you are applying for a job as a developer, we will give you a small
task to prepare
 at home. 
If we agree that we are a good match, we will invite you to introduce our team to you and/or discuss the details of your contract. 
Financial perks:
 company-funded ticket for transport network, discounts on local and long-distance transport, company bike
Financial security:
 company pension plan
Health perks: sport and health offers 
Rest and relaxation: special offers for holidays and leisure time
Skills upgrade: professional development options tailored to your needs
Work-life balance: flexible working times, work-from-home options 
Freedom of choice: select your own hardware and software in line with ioki's standards
Goodies and snacks: free coffee and tea, other beverages, fruit and sweets
Family support: advice and help if you need to look for childcare and adult care facilities 
Downtime: events for employees