Working today on the mobility of tomorrow
Combining all of the strengths of the Deutsche Bahn Group with all of the possibilities that an agile start-up can create, ioki is unique. Our team of experts is made up of people from no less than 15 different nations who work together every day to create the future of mobility: smart concepts that third parties can use for providing mobility services and that give people everywhere access to flexible and inclusive transport.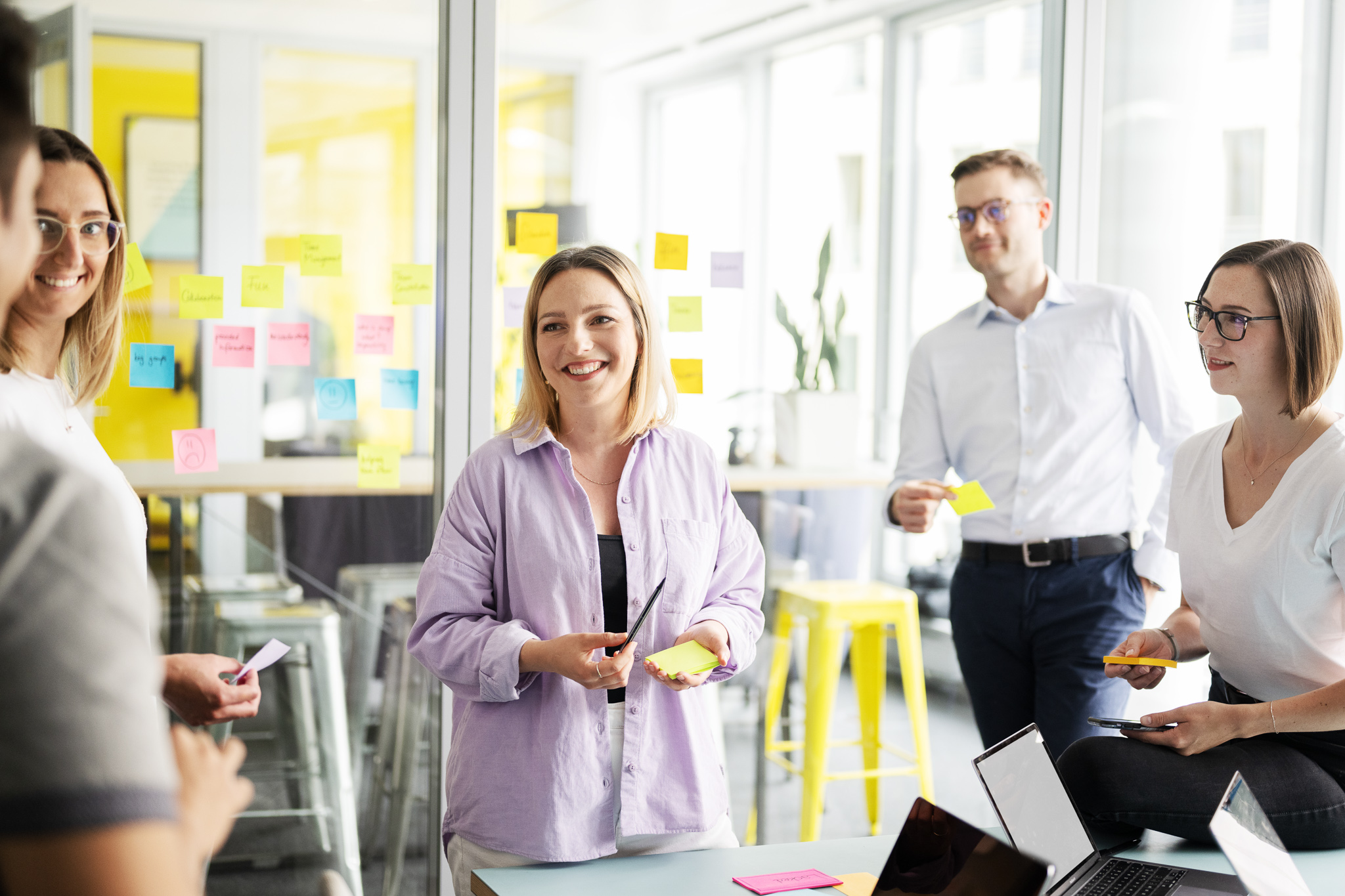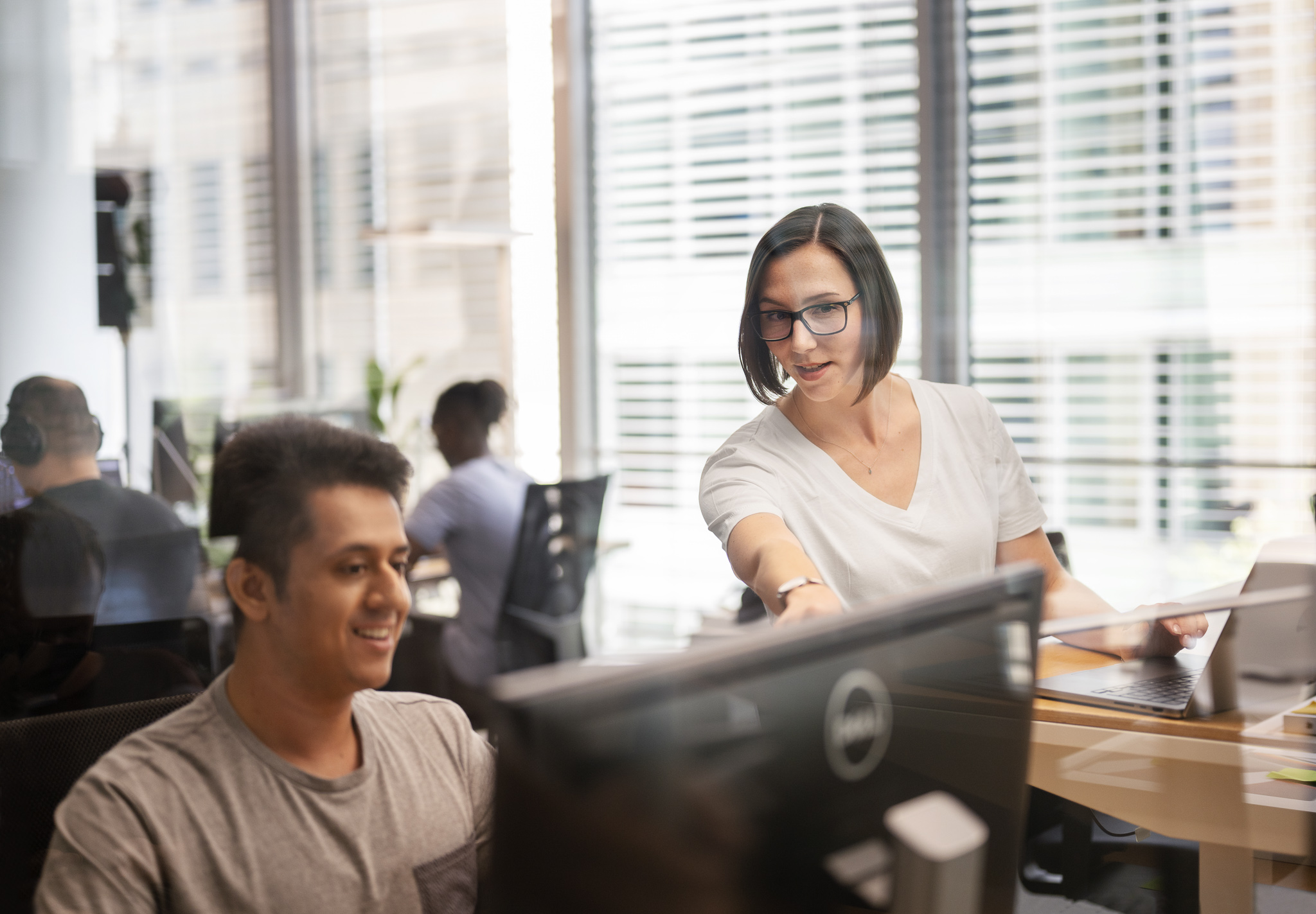 We create smart mobility solutions for the future and work with transport service operators, local government bodies and companies in urban and rural regions alike. Based in the heart of Frankfurt, we are the technology partner that designs needs-based and modern on-demand mobility services to take us towards a more sustainable future.
As a wholly-owned DB subsidiary, understanding public transport and a talent for strategic transport planning are things that come naturally to us. A strong rail is the rail company's central mission and therefore part and parcel of our own genetic make-up. As a result, it shapes our work each and every day. To meet the needs of today's customers, the 'Starke Schiene'-strategy needs to be embedded within a network that includes other forms of transport. 
We connect people and shape the future of public transport.
Our approach to mobility is holistic and data based. With our mobility analyses and traffic plannings and our operating system for digital mobility. We accompany mobility providers through the mobility transition. Our ecological and economically efficient solutions for a strong public transport make us the market leader in Europe.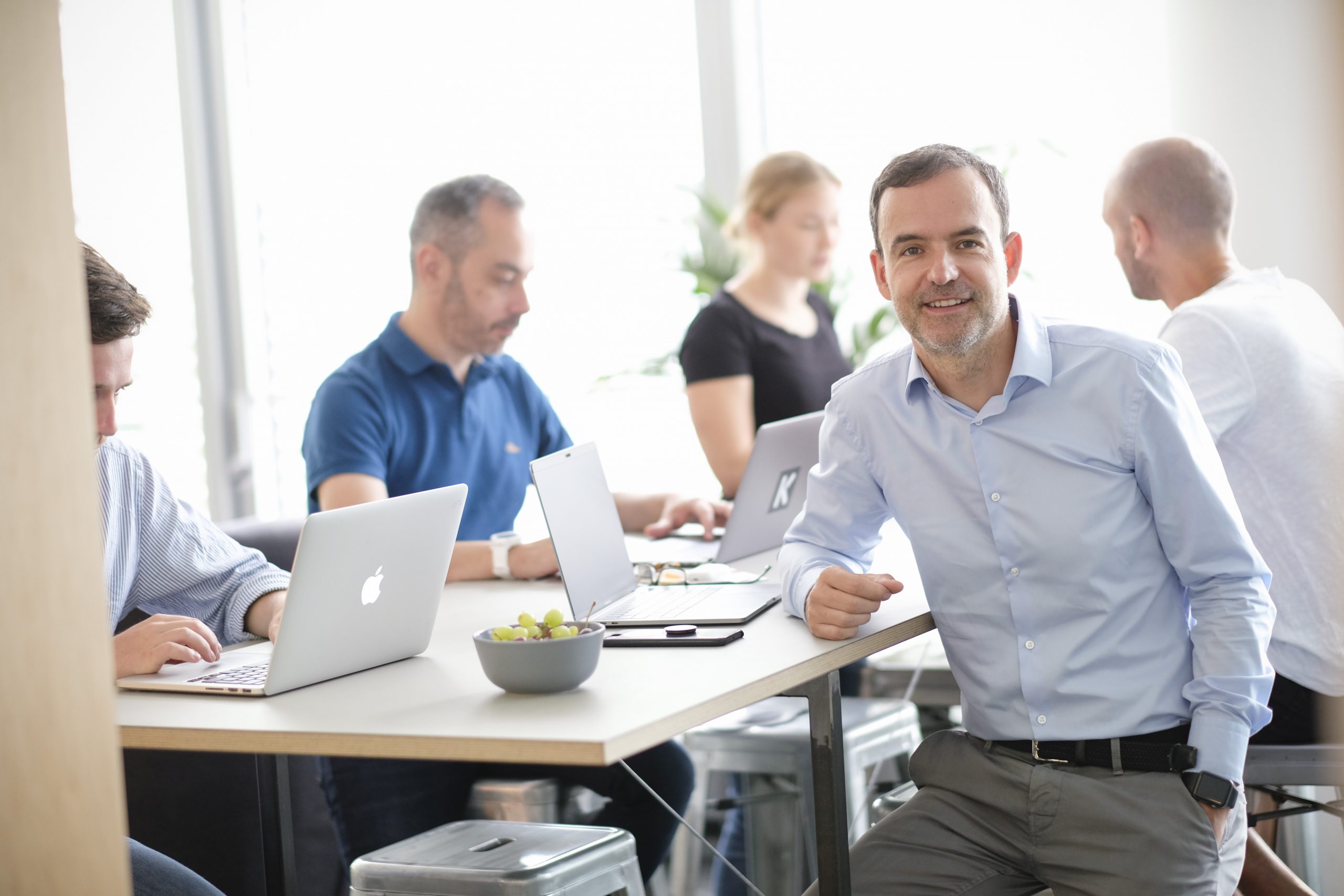 "Mobility gives people the connections they need. At ioki, we are constantly working to ensure this is as true today as it is tomorrow – for everyone, everywhere and at any time. We apply mobility analytics to identify needs and develop customised and flexible solutions for them using our on-demand platform. We strengthen public transport services in the long term and address the coming use of autonomous vehicles with confidence. More than anything else, creating new mobility requires all of us to change how we think about transport. At ioki, we have taken on the role of pioneers and are encouraging people to develop a new mindset about mobility."
Dr. Michael Barillère-Scholz, CEO