On-demand platform:
How we create mobility that meets your requirements
Demand-responsive transport – available everywhere to everyone at any time. As the market leader for on-demand mobility in Germany, Austria and Switzerland, we would be honoured to be the technology partner that helps you digitalise your service offering. We can either supplement your existing system or work with you to create new solutions for your end customers. With ISO27001 certification and our platform's multi-client capacity, we provide maximum security for your customers' data.

Our platform: high performance from a single source
We take a holistic view of mobility and look at the issues from every angle. For this reason, our unique platform underpins everything we do. It is composed of three applications in one – the user-friendly passenger app for your end customers, the operations app for drivers, and your control centre in the form of an administration tool for managing your on-demand service in the background. In line with your requirements, we can also incorporate route- and area-based transport services, including ones that comply with sections 42 and 43 of Germany's public transport act ("Personenbeförderungsgesetz"). This process takes in cost efficiency and sustainability, and our intelligent trip-combining algorithm guarantees the optimum utilisation level for your vehicles.
Passenger app
With just a few clicks, people can book their ride and pay for it using the passenger app. You decide which functions should be available to your end customers. Adapted to suit your corporate design and integrated with the larger public transport network, the app complements your existing offering and offers barrier-free usage.

Welcome: The passenger registers by adding their contact details. This only requires a few steps.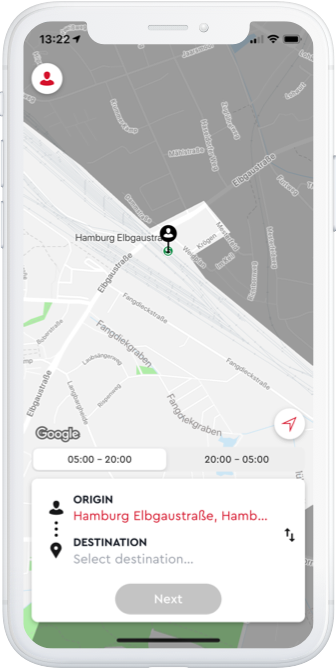 Start: The passenger indicates either their exact location or the nearest stop within the area, which you have defined beforehand.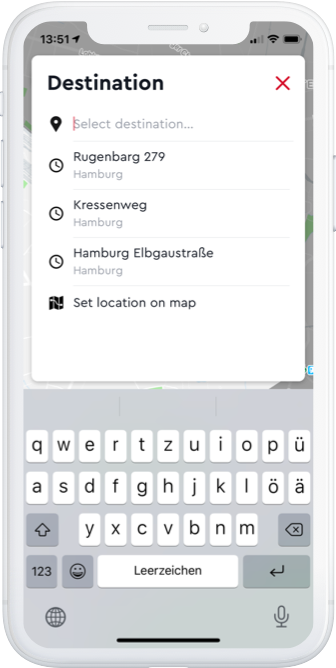 Destination: Depending on how your on-demand service is configured, the shuttle brings the passenger to the nearest public transport stop or to a specific destination.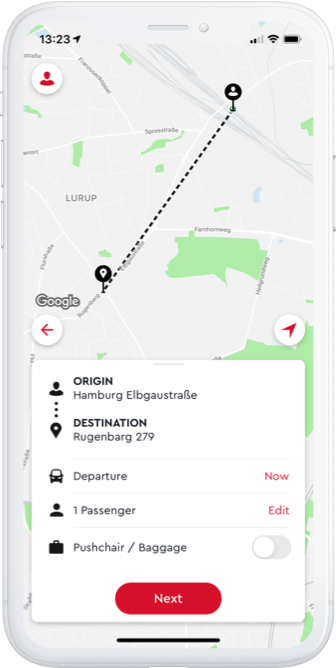 Options: The passenger can select other options, i.e. if they are transporting a pram or buggy.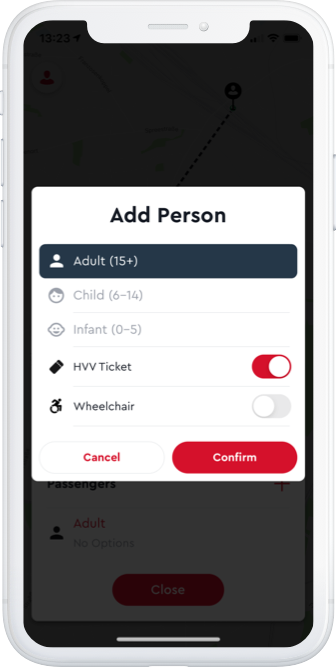 Add other passengers: The passenger can use the app to indicate if they are accompanied by any other people.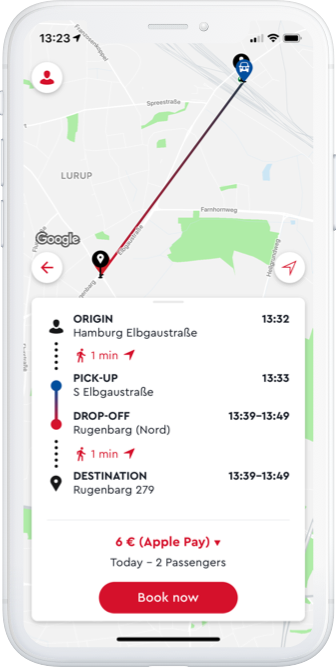 Ride offer: Using its intelligent algorithms, our platform plots the optimum route for the passenger and factors in options for pooling several people's journeys.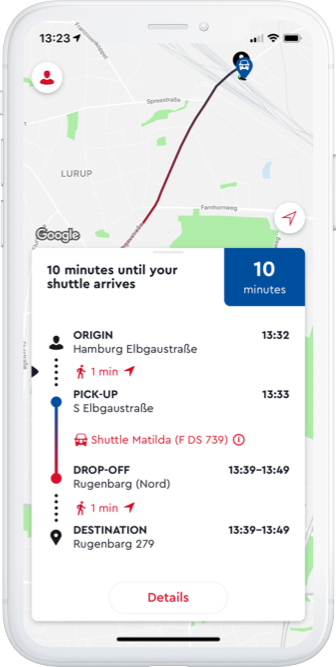 Ride booking: After the ride is booked, the app informs the passenger when the shuttle will arrive.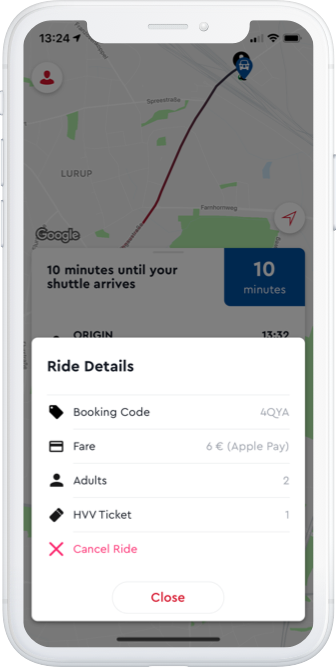 Ride details: The app displays all of the information and details relating to the trip in a clear manner. 
Tr

avel

information and public transport integration
Our system ensures that your customers are kept informed about the precise departure and arrival times, and it also provides them with the details of possible delays. Comprehensive integration with the existing public transport network also makes it possible to use the app to display information about onward journeys at local and regional transport hubs.
Our app is for everyone. Using the app, people with disabilities can indicate if they use a wheelchair and need a transport service that accommodates this. There is also text-to-speech and voice control functions which were tested by visually impaired users during development process. Afterwards, these features were analysed and optimised as part of UX expert reviews.
You get to decide if and how your passengers can use features such as pricing details, ticket systems, payment options, passenger and luggage configurations, public transport information and advertising (e.g. promotional codes).
The passenger app with your design
Your logo, your colours, your language – the app's appearance can be changed in line with your specifications and tailored to suit the precise needs of your end users. This ensures that the new service is a seamless match for your existing brands and current range of services. You can run the product using your own name and present yourself to customers as the service provider, or we can help you design a new and independent look for the service.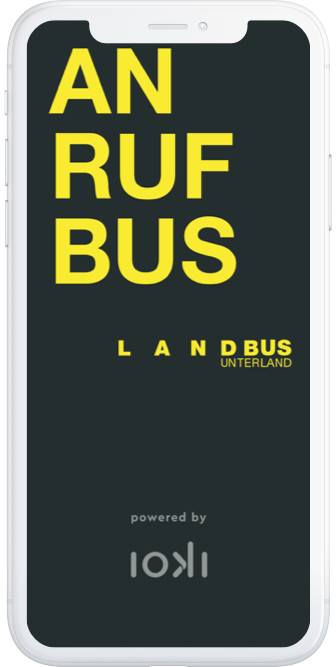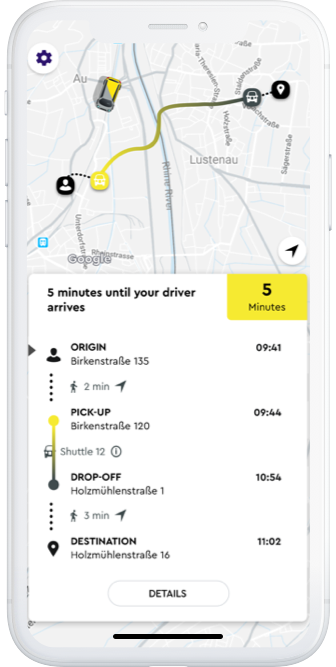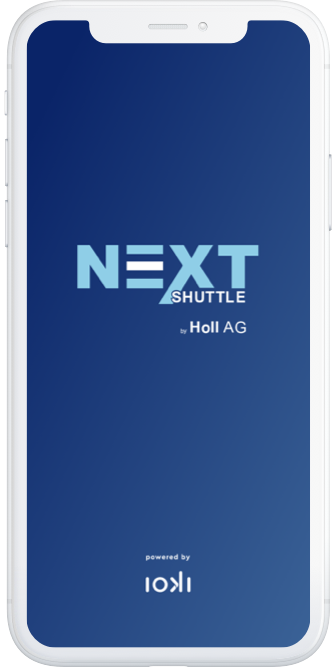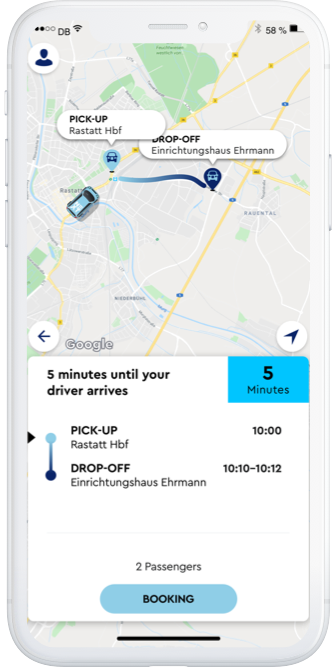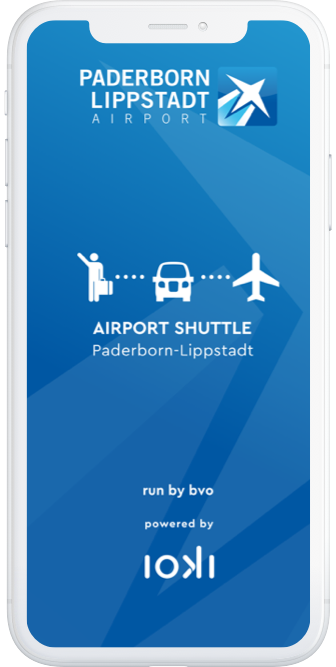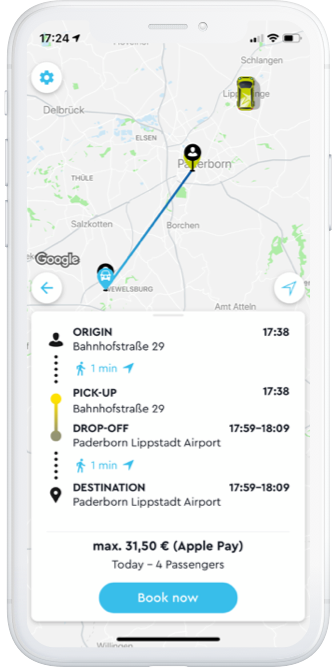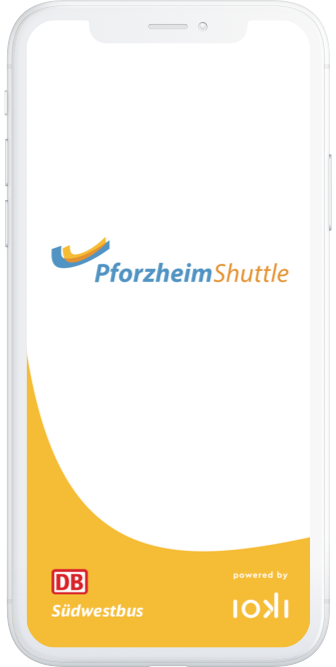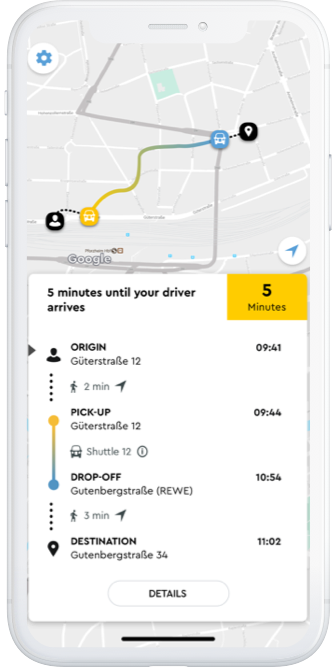 Our experts are happy to assist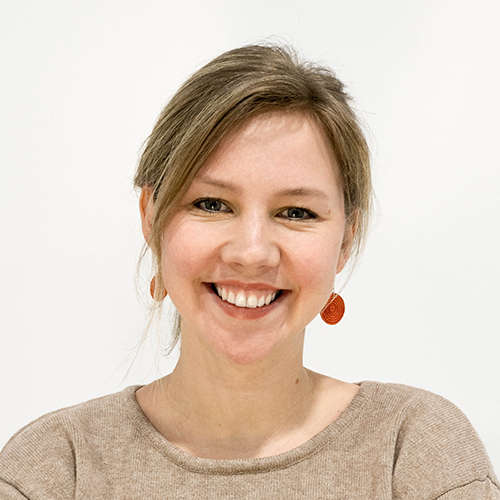 Christian Bäuerlein, Head of Backend Engineering
»Developing intelligent platforms for new mobility is my passion – and it has been for over ten years.«
As an interdisciplinary team, we always combine different perspectives and strengths and combine years of technical expertise with market know-how in our consulting services.